Christopher Goldsmith (Goldie)
A Little bit about the man himself
Hello and welcome. I am Christopher Gouldsmith also known as "Goldie". My journey has been an interesting and long one, but I will keep it sweet.
As a member of the British Army, I have had the opportunity to serve all over the world on various operations and exercises. For 12 years, I was a Royal Engineer and went on to have a very successful career. During this time, I have gained many qualifications including passing the highly demanding military dive course. This, along with the principles of military training taught me the values of teamwork and communication whilst performing under intense pressure and challenging situations.
Prior to my early Military career, I achieved Cadet National champion consecutively for 2 years in both cross-country and athletics, leading onto represented Wales in both. Continuing this standard within my Army career I thrived in a number of sports to a high level. My most cherished moment was being selected for the British Nordic Development ski team. Unfortunately, due to an injury sustained during service I was medically discharged and no longer able to compete.  However, my passion and enthusiasm for the sport has directed me to coach and instruct personnel to a high competition level.
"I am someone who has experienced first-hand being overweight and know how it feels. From competing at a high level in various sports to getting injured, operations, rehab and constant physio, - I put a lot of weight on as I was unable to train the way I used to. It is frustrating, I know just how hard it is to even start up and what it involves. Having a lot of experience and with the combination of education I am very focused, highly motivated, energetic and committed to help others on their way when they find themselves in a rut. I want to help you succeed."
During the Pembrokeshire 2014 sports awards, I was presented The Chairman's Special Achievement award in recognition of organizing and participating in multiple sporting charity events; notably for running 10 marathons in 11 days as part of the 'Run Goldie, run' challenge to honor my twin brother's memory.
Since the early age I've always been passionate about sport and fitness. I enjoy passing on knowledge and helping others understand more about themselves, physically and mentally- Using my own experiences of training, along with the challenges I have under taken.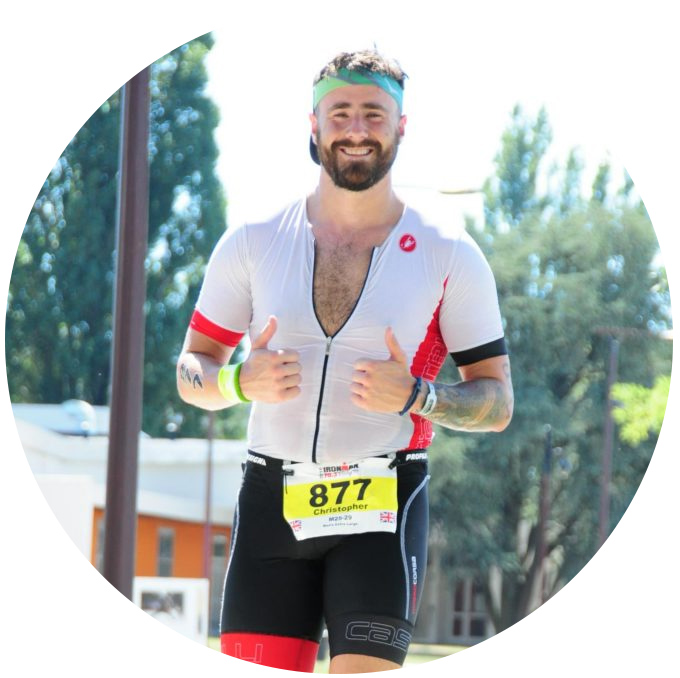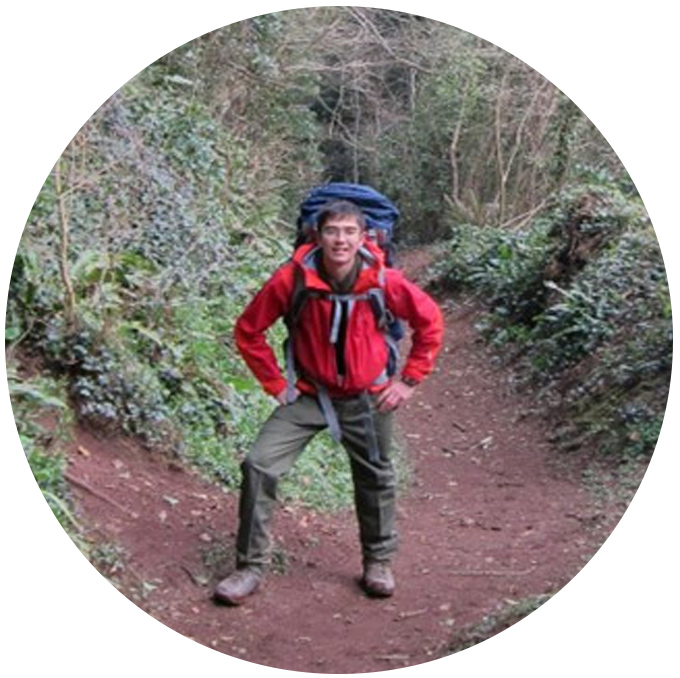 Tom Hodges
Tom served in the Army just over 6 years in the Royal Electrical Mechanical Engineers since January 2007 - September 2013. Tom has served two summer operational tours in Afghanistan in 2009 and 2012.
In 2009 he joined and represented his unit's cross-country ski team in various competitions and races.
In 2010, he passed All Arms PTI Course (PTI - Physical Training Instructor) which allowed him to train and instruct soldiers and officers in the Army. This was then followed by passing All Arms Pre-Parachute Selection, a gruelling course for candidates wishing to qualify and serve in an Airborne unit with parachuting capability.
In 2013 he left the Army to pursue a long distance BSc in Natural Science (focusing on Biology) while simultaneously travelling and working around globally as a PTI. From the hi-tech metropolis of Tokyo, Japan; the simmering deserts of Doha, Qatar; the tropical islands of the Philippines and even the cold snowy landscapes of Scandinavia; Tom has provided his sought out services working for various people/companies/governments.
In 2017, he finally completed his degree and will be putting his higher education on the shelves for the time being and will instead be focusing on his fitness and health career.
Tom likes to regularly keep fit and enjoys hiking, running, martial arts and cycling. He also loves to travel, try new experiences as well as hang out with friends and family. He also worked alongside with Jonathon Gouldsmith (Christopher's evil twin) and competed together in various Nordic skiing competitions years ago. Tom recently has done so with Christoper and they now both work along side each other.
Qualifications
ABA Assistant Coach with the Amateur Boxing Association of England Limited
Register of Exercise Professionals UK.
If you have any questions, please do not hesitate to pick Tom's brains. He will be more than happy to help and address any queries.
Danielle B
Danielle is a 27 year old qualified Yoga and Pilates Instructor. She loves to travel and explore the world to learn about different cultures and witness the beautiful sites it has to offer. Her passion is to help people to discover their true potential, be it discovering physical and mental strength to work through illness.
As a dedicated health and wellbeing therapist she has used yoga to support a holistic approach to healing. Yoga is a way of life to support the connection of the body and mind to work in harmony, through physical and mindful practice. By recognizing each person as an individual, you can adapt your personal practice to complement your lifestyle thus creating a healthier internal environment for growth and personnel development.
Yoga can be welcomed into the lives of everyone to promote a happier and more fulfilled life. Danni encourages individuality and see potential in everyone to incorporate yogic changes into their life. Not all people have the same reaction to a teaching, Danni uses previous knowledge and experiences to work with clients to find what appeals to their needs.
As a curious person who has always been drawn to spirituality, yoga has helped me to connect to myself and discover what really drives me. I began my journey 10 years ago and have slowly discovered teachings which have led me on the next step in my practice. Yoga excites me because you begin to connect to yourself which allows you to help others, which is my driving force.
Danni has extensive knowledge in anatomy and physiology through nursing and sport massage, she can work with clients to adapt their practice to support their current situation, from sporting injuries to medical illnesses.
for me, yoga is about being grateful for your mind and body, and finding ways to strengthen it allows for a greater personal freedom to enjoy life.
Danni's classes incorporate yogic teachings that can be used in to everyday life. Being inspired by creativity and encouraged freedom of expression.
Namaste