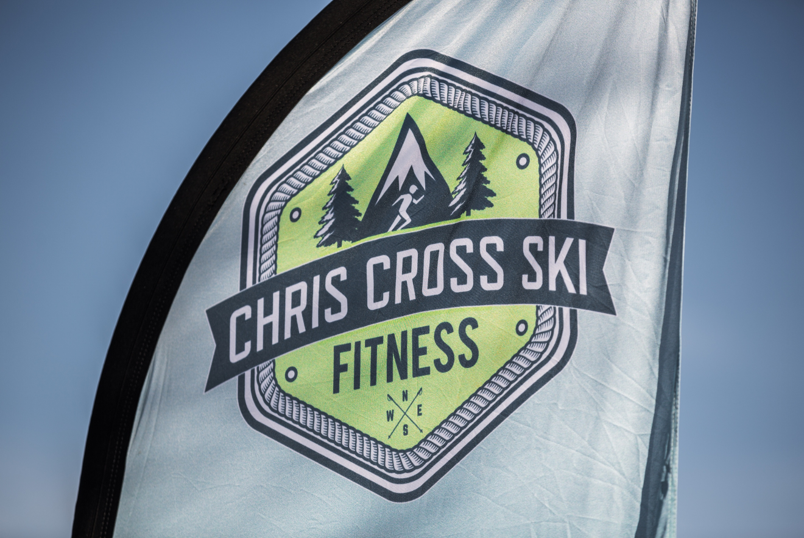 Chris Cross Ski was founded with one goal in mind: To inspire others to take on their next challenge. Whether that be in fitness, lifestyle or mind set, we believe that with the right knowledge, tools and attitude, anything is possible.
International Athlete and Adventurer Christopher Gouldsmith heads up the CCS Coaching team. Our coaches are not only fantastic coaches, they are also motivators, leaders and inspirers, nurturing others to become athletes and better versions of themselves.
Coaches are fully qualified both Nationally and Internationally, and have a wealth of knowledge and coaching experience. Most importantly they are particularly skilled at developing and challenging athletes, improving their performance and ensuring fun is had along the way. You're sure to be in good hands and our team of coaches can help you every step of the way.
Christopher Goldsmith (Goldie)
A Little bit about the man himself
Hello and welcome. I am Christopher Gouldsmith also known as "Goldie". My journey has been an interesting and long one, but I will keep it sweet.
As a member of the British Army, I have had the opportunity to serve all over the world on various operations and exercises. For 12 years, I was a Royal Engineer and went on to have a very successful career. During this time, I have gained many qualifications including passing the highly demanding military dive course. This, along with the principles of military training taught me the values of teamwork and communication whilst performing under intense pressure and challenging situations.
Prior to my early Military career, I achieved Cadet National champion consecutively for 2 years in both cross-country and athletics, leading onto represented Wales in both. Continuing this standard within my Army career I thrived in a number of sports to a high level. My most cherished moment was being selected for the British Nordic Development ski team. Unfortunately, due to an injury sustained during service I was medically discharged and no longer able to compete.  However, my passion and enthusiasm for the sport has directed me to coach and instruct personnel to a high competition level.
"I am someone who has experienced first-hand being overweight and know how it feels. From competing at a high level in various sports to getting injured, operations, rehab and constant physio, - I put a lot of weight on as I was unable to train the way I used to. It is frustrating, I know just how hard it is to even start up and what it involves. Having a lot of experience and with the combination of education I am very focused, highly motivated, energetic and committed to help others on their way when they find themselves in a rut. I want to help you succeed."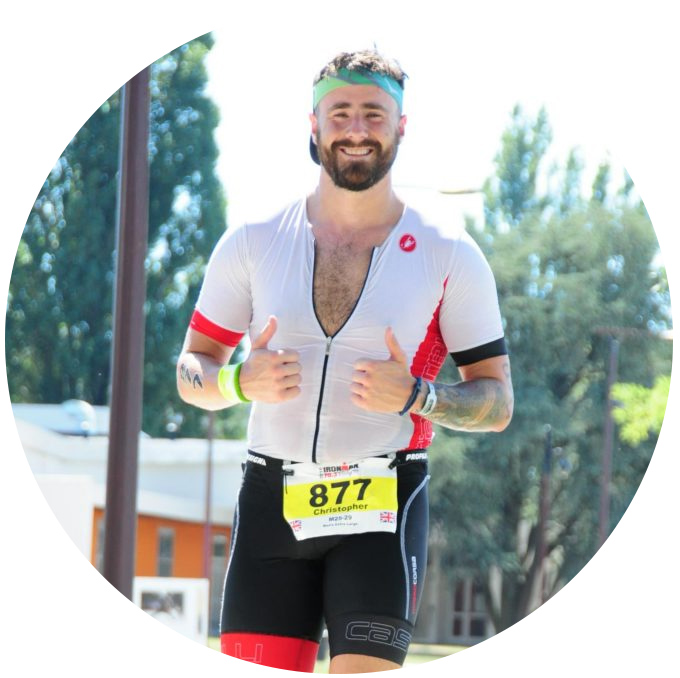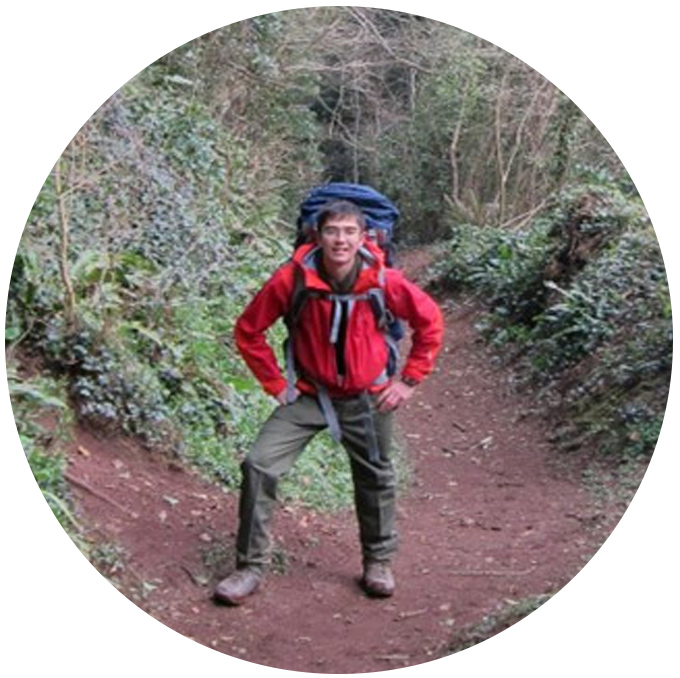 Tom Hodges
Tom served in the Army just over 6 years in the Royal Electrical Mechanical Engineers since January 2007 - September 2013. Tom has served two summer operational tours in Afghanistan in 2009 and 2012.
In 2009 he joined and represented his unit's cross-country ski team in various competitions and races.
In 2010, he passed All Arms PTI Course (PTI - Physical Training Instructor) which allowed him to train and instruct soldiers and officers in the Army. This was then followed by passing All Arms Pre-Parachute Selection, a gruelling course for candidates wishing to qualify and serve in an Airborne unit with parachuting capability.
In 2013 he left the Army to pursue a long distance BSc in Natural Science (focusing on Biology) while simultaneously travelling and working around globally as a PTI. From the hi-tech metropolis of Tokyo, Japan; the simmering deserts of Doha, Qatar; the tropical islands of the Philippines and even the cold snowy landscapes of Scandinavia; Tom has provided his sought out services working for various people/companies/governments.
In 2017, he finally completed his degree and will be putting his higher education on the shelves for the time being and will instead be focusing on his fitness and health career.
Qualifications
ABA Assistant Coach with the Amateur Boxing Association of England Limited. Register of Exercise Professionals UK.
If you have any questions, please do not hesitate to pick Tom's brains. He will be more than happy to help and address any queries.
Nina B
Administrator
Unlike other members of the team, Nina doesn't come from a fitness background. Born with a rare Neurological condition called Dystonia which affects her whole body, Nina suffers with involuntary muscle spasms which sometimes means she has to use an electric wheelchair to get around.
We first met her when her Neuro-Physiotherapists advice was to gain muscle strength and Nordic Walking was suggested from a list of activities and she joined us at one of our Workshops as a result. Using the poles regularly for a support aid and to keep up her fitness, we helped her on a daily basis. Nina later joined on board with Chris Cross Ski Team.
Nina is a valued member of our team, not only does she help with administration you will tend to see her joining or helping out with regular walks and Beginners Workshops too.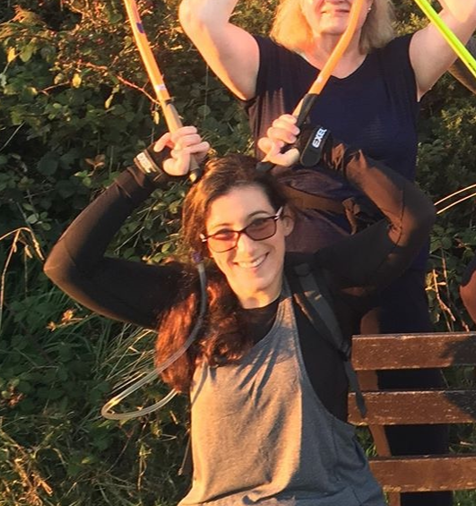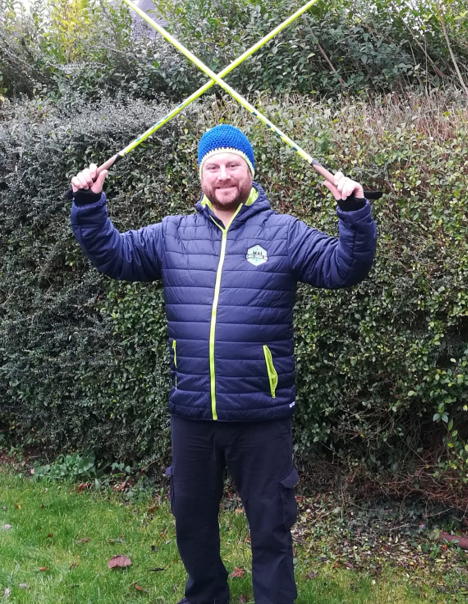 Shane. S
Nordic Walker Instructor
Shane is one of our newest team members to join CCS.
"My first introduction to Nordic Walking was around 2 years ago and I fell in love with it. I felt at ease with it straight away and it gave me a sense of calm purpose, I never in my wildest dreams thought I would become an Instructor and have the opportunity to coach and train groups".
Shane's passion and commitment for Nordic Walking has helped him to develop a much stronger understanding of himself, as well as the motivational elements of coaching such as leading training sessions.
Undertaking the Instructors course has helped him to reflect on different coaching methods and develop the most effective strategies for each individual.
WINTER SEASON INSTRUCTORS
Carl. G
Nordic Ski and Biathlon Instructor
Carl is a level 2 qualified BASI ski instructor with over 10 years' experience in coaching and elite level racing. Alongside his BASI Carl is also a qualified RCO and may take sessions on the range when needed.
Having raced for Great Britain in Biathlon, competing at World championships, World cup, European cup, European championships and British championships he has gained valuable experience in all aspects of the sport. This includes; skiing technique (skate and classic), shooting, ski waxing, race prep, course planning, race timing/race set up and many more.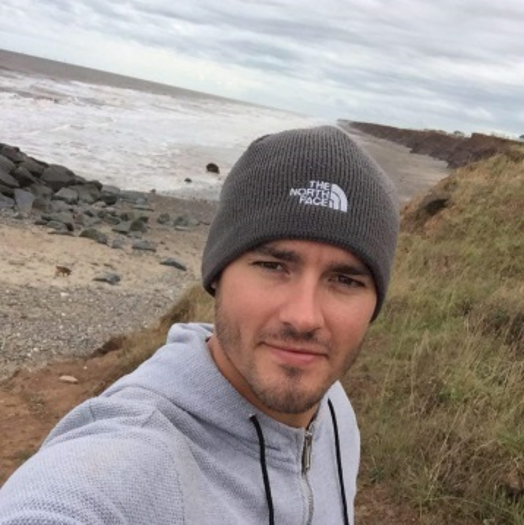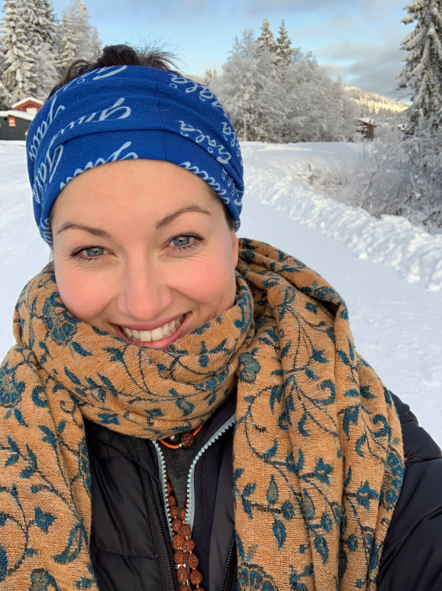 Dani. B
Nordic Ski and Yoga Instructor
Dani has an infectious energy and you will rarely find her without a huge warm smile on her face, even on bad weather days. Dani is the founder of Sante Yoga based in France, so when she is not bouncing around various countries yogering and we manage to pin her down, she is training, coaching, and skiing with the CCS Team during the Winter seasons located either in Norway, Sweden or Austria.
Dani spent her early years within the Military and racing with the Royal Electrical Mechanical Engineer Team, she offers a great deal of experience and motivation to the team.